Career
What will I actually do later with a degree?
Graduates talk about their time at the Viadrina and where they ended up after their studies at the European University.
Sofie Koscholke
Education Officer for Sustainable Development, Kreisau-Initiative Berlin e.V.
Intercultural Communication Studies, M.A. (2010 - 2013)
I did a German-French Bachelor's degree and was already very interested in Poland during that time. So Viadrina with its Intercultural Communication Studies program seemed just right for me. I wanted to continue learning Polish and was enthusiastic about intercultural training, so I decided to go to the Faculty of Cultural Studies in Frankfurt (Oder).
Now I am working at an international youth meeting center in Poland, organizing and accompanying mainly German-Polish youth meetings as well as some other projects. Here I actually need some things I learned in my studies - the Polish language and history, memory culture of the two countries and self-organization are very important.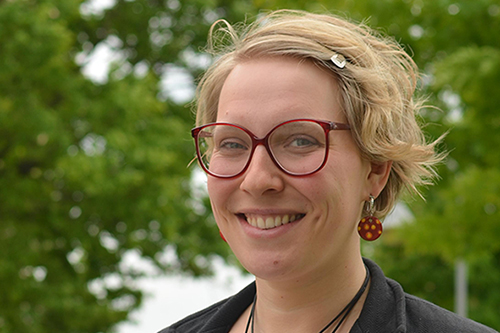 ---
Emanuel Adam
Policy and Public Affairs Manager, BritishAmerican Business, The American Chamber of Commerce to the UK
Cultural Studies, B.A. (2005 - 2009)
Studying Cultural Studies at the Viadrina: Looking back, this is what I associate with the fundamentals and the orientation opportunities that my studies gave me. Studying in an environment where creativity, free thinking and internationality are at the forefront, studying in a place worth exploring, which I think is very important for us Europeans.
After further studies in administrative science in Potsdam and starting my career in Brussels in the field of trade policy, I am now responsible for the political "lobby" work of the American Chamber of Commerce in London. My main task is to identify policy issues relevant to our organization, fill them with content, and creatively communicate them to the outside world. I like to think back to the Viadrina. It was an important and good time.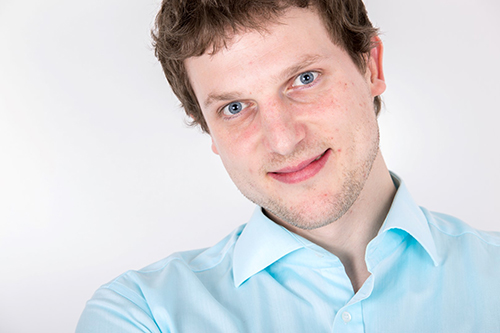 ---
Anne Haerter
Investment Manager, yabeo Capital GmbH
International Business Administration, M.Sc. (2010-2013)
In September 2010, two factors were particularly important to me when choosing my master's program: I definitely wanted to study abroad for a semester and, at the same time, I wanted a family university where you are more than just a number. In addition, the good reputation of the Viadrina convinced me.
Today, I work as an investment manager and use a lot of the content from my studies in my day-to-day work. Various analysis tools are my constant companions for analyzing business models or developing strategies for companies. In addition, I was able to expand my analytical skills through my studies. Today, this helps me to quickly understand complex topics or to acquire new facts.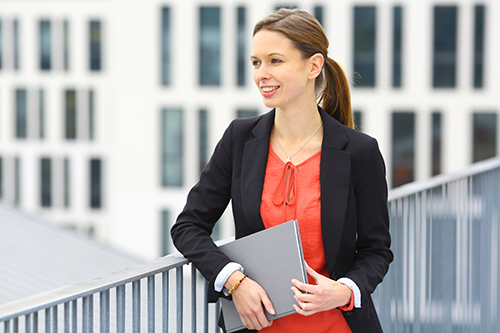 ---
Christian (Hodge) Hodgson
Sales Manager, greenergetic GmbH
Cultural Studies, B.A. (2005 - 2009)
The decisive factor for the Viadrina was its location in a border city with a bridge to the East, the international courses of study and foreign cooperations and - certainly above all - a charismatic president.
I started at Viadrina with International Business Administration (IBA), and graduated as a cultural scientist. In the meantime, I have taken everything in terms of non-academic distraction: ViaMUN, AStA, fforst, music, StuPa, mediation. I can only recommend moving your residence to Słubfurt for at least two years.
Everyone has to decide for themselves about priorities, commitment and inspiration. The diverse input from my studies helps me today in understanding different needs, for example of negotiating partners. For my work - advancing the energy transition with decentralized energy services - I travel a lot. Excellent communication skills with the team, with partners and with customers play a major role here.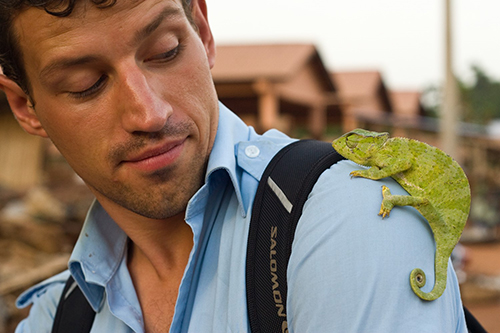 ---
You studied, did your doctorate, researched or worked at Viadrina and would like to stay in touch with your university?
Then join the Viadrin@lumni network and network with the Viadrina and your former fellow students.