Viadrina International Affairs
Viadrina is the most popular German university among international students
International students have voted Viadrina the most popular German university. In the International Student Barometer (ISB), the world's biggest study on student and postgraduate mobility, the university ranks 1st out of the 16 participating German universities. Those surveyed particularly praised the excellent local support services.
On an international level, Viadrina also occupies a top position. Within continental Europe, the university comes 6th out of 55 and globally it takes the 20th place out of a total of 199 ranked universities. Almost 200,000 international students in 21 countries were surveyed for the study.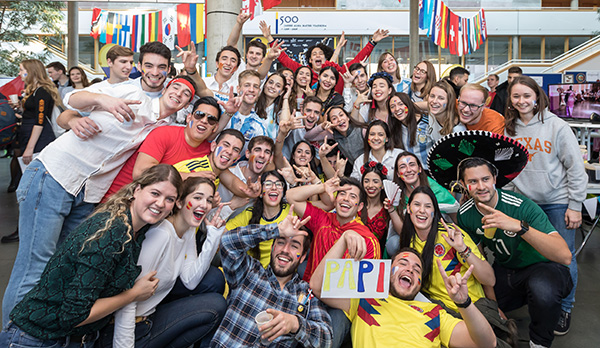 photo: Heide Fest
The students answered questions on the topics of learning, living, support on arrival at the university and services for students. The European University Viadrina was ranked best among the German universities in the first three of these four areas. International students gave especially high ratings to the quality of teaching and lecturers, the use of virtual learning formats, and the support provided by the International Office and the student community. Their individual comments emphasised that they felt very well looked after by the university and felt welcome on campus and in the city.
The living experience at the European University Viadrina was ranked particularly highly in the global comparison. Viadrina reached the 5th place in this category out of a total of 199 universities, the highest score of any German or European university. This was due to very good ratings for access to accommodation, the affordable cost of living, possibilities for financial support and the welcoming, international atmosphere on campus.
49% of international Viadrina students said that they would actively recommend an exchange programme at the European University – a significantly higher proportion than the global average of 34% and the percentages within Germany (32%) and Europe (35%).
This was already the second time that Viadrina participated in the International Student Barometer (ISB) study, which is carried out by the company i-graduate. The study allows comparative insights into the expectations, decision making and information behaviour of international students.
International students at the European University Viadrina are mainly looked after by the Department of International Affairs, which also uses the results of the International Student Barometer for internal evaluation and the further development of its services. (UP)