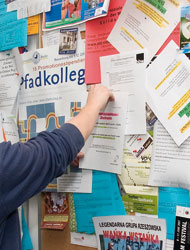 In order to be allowed to study at one of Viadrina's partner universities you will need to have health insurance, similar to how it is in Germany. Within the EU, your European health insurance is often sufficient. However, as the case may be, we recommend that you also take out supplementary insurance.
For study-abroad programs outside the EU additional forms of insurance are usually required.
TIP:
Find out from your insurance company which services are covered abroad and, if necessary, take out supplementary insurance that would, for example, also cover return transportation in case of illness.
More information:
http://www.ess-europe.de/

Independent insurance consultation:
https://www.bundderversicherten.de/