Compensation for Disadvantage (germ. Nachteilsausgleich)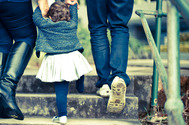 Combining studies with family responsibilities should be arranged in such a way that you can complete your studies without being at a disadvantage. This equality is enabled through compensation for disadvantage which is recognized by all of the university's regulations concerning studies and examinations. Family Representative will be pleased to advise you on concrete possibilities offered by this compensation for disadvantage.
Students with family responsibilities are those students who do care work for children or close relatives. Close relatives are parents, grandparents, siblings and partners, regardless of the legal status of the partnership. Care for children, or relatives in need of care, has to be long-term..