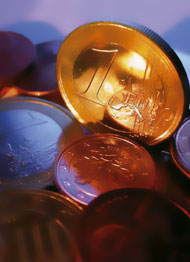 Costs
How expensive is studying at the Viadrina?
At the Viadrina there are no tuition fees save for a few exceptions. Although living in Frankfurt (Oder) is relative reasonable you have to budget different expenditures.
Scholarships
Who supports my studies in Germany? International Students or scientist that wish to study or complete research in Germany often ask this question. In Germany there are many possibilities for students and academics to get support for their stay in Germany by different scholarship programs.
Earning Money
With a job you can also earn a bit of money, get to know Germany better and create new contacs. You can find more information and tips about job hunting on the DAAD webpage.