Erasmus+ KA107/171 for teaching mobilities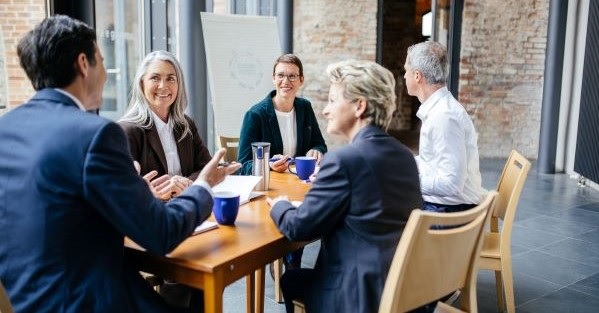 The Erasmus+ KA107 programme enables broadening of the existing student and staff mobility to selected Partner Countries outside the European Union. The purpose of extending regular Erasmus+ mobility to these countries is to deepen academic cooperation between European University Viadrina and its selected partner universities in non-EU countries.
Who can be supported?
The KA107 mobility programme supports the following categories of persons:
lecturers who have a contractual relationship with the Viadrina
lecturers of the Viadrina without endowment
lecturers with work contracts at the Viadrina
emeritus professors and retired lecturers of the Viadrina
research assistants of the Viadrina
Place of stay
The mobility must take place in a partner country in which the sponsored person does not have his/her main place of residence.
Duration of stay & teaching activities
The duration of the teaching stay is between 5 days and two months (excluding travel time). The minimum number of teaching hours is 8 hours per week. If the mobility lasts longer than one week, the minimum number of hours per additional day is calculated as follows: 8 hours divided by 5 days multiplied by the number of additional days.
Viadrina
The application for a mobility grant should be submitted at least 30 days before the planned mobility. The applicant should fill in and sign the Mobility Agreement for Teaching and the Grant Agreement before the start of the stay abroad.
Host university
Before departure, you should get in touch with the contact person at the receiving institution in order to clarify questions regarding content of the course, credits and/or form of teaching. You should also to contact the International Office of the receiving institution to clarify organisational issues on site.
During the mobility
As stated in the Grant Agreement, up to 70% of the scholarship will be paid out. In order to receive the mobility grant, the applicant should fill in his/her account in the grant agreement. Cash payment is not possible. The receiving institution must confirm the stay abroad as well as the completed teaching hours by signing the Confirmation of Stay
Upon your return
After your return, you have 30 days to complete the online participant report required by the EU. You will receive the link from the EU database. If you do not complete the report within 30 days, the EU reserves the right to claim back the amount already paid to you.
Mobility grant for teaching
During your teaching period, you will receive the payment to cover additional costs incurred during your stay abroad. Special funds can be applied for lecturers with disabilities. Weekends and holidays can only be subsidized if it can be proven that you worked or travelled on these days (e.g. by confirmation from the receiving institution). Whether you can receive a mobility grant depends on the available budget and the number of applicants.


Amount up to and including the 14th funding day of the stay
180,- Euro / day
Amount from and including the 15th sponsorship day of the stay abroad
126,- Euro / day
Amount of the mobility grant
In addition to these daily rates, there is a flat-rate travel allowance depending on the actual distance between the place of departure and destination of the mobility. The following amounts are reimbursed depending on the stay and the distance:
| | |
| --- | --- |
| 10 km - 99 km | 20 EUR |
| 100 km - 499 km | 180 EUR |
| 500 km - 1.999 km | 275 EUR |
| 2,000 km - 2,999 km | 360 EUR |
| 3,000 km - 3,999 km | 530 EUR |
| 4,000 km - 7,999 km | 820 EUR |
| > 8,000 km | 1,500 EUR |