May 13 - May 15, 2020
All about the new stuff: Diversity - Inclusion - Digitalization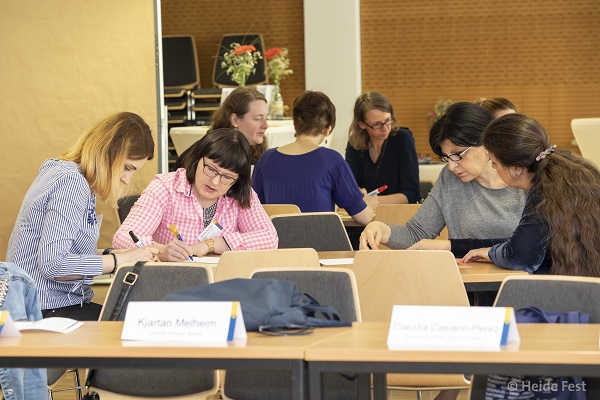 Our 4th International Staff Training Days will take place here at European University Viadrina from May 13 to May 15, 2020. This year, our topic will be "All about the new stuff: Diversity – Inclusion – Digitalization". If you are a colleague from one of our partner universities and interested in exchanging ideas about these topics, we are looking forward to welcoming you soon!
A short application form as well as more information will be published on this website in February.
You can find information regarding our previous Staff Training Days and some photos in the drop down menu below:
Viadrina International Affairs organized its 3rd International Staff Training Week, which took place from April 16 to April 20, 2018.
We had a wonderful time in and around the city of Frankfurt (Oder). The topic was "Mass vs. Class - Limits of Mobility".
Here you can find some photos of the Staff Training Week 2018.
Our Staff Training Week "International Students - Services and Support" took place from May 5 to May 9, 2014. In the center of our attention were not only exchange students, but also degree seeking students, and their needs and expectations.
How can we meet these expectations? How can we prepare them and assist them in their studies and their life in a foreign country?
Together with around 25 colleagues from all over the world we invited you to discuss issues and share ideas in order to further improve our student services. We had a variety of workshops and also shareed an exciting time in and around the city of Frankfurt (Oder).
Social and Cultural Activities:
Frankfurt (Oder) City Tour
Visit of the Brewery Neuzelle
Boat Tour on the river Oder
Trip to Berlin
You can find some photos of our Staff Training Week 2014 here.
The first Staff Training Week "Crossing Borders - A German Polish Adventure" took place here at European University Viadrina from May 7 to May 11, 2012.