Department of Public Relations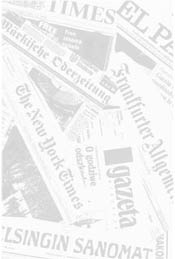 The Department of Public Relations is the official point of contact for parties wishing to obtain information about European University Viadrina:
We mediate between members of our university and journalists and provide the latter with the latest information material.

We publish the daily press review.

We maintain both an extensive photo archive together with an archive containing 15,000 press releases and articles dating back over 15 years of university history.

We publish the latest press information, publish the university newspaper, the members of staff newspaper and other centrally managed publications, such as the study guide.

We take care of the centrally managed web sites of the university.

We promote our education & research through the idw "Informationsdienst Wissenschaft"

We organise exhibitions and centrally held events of the university.