Center of Strategy and Development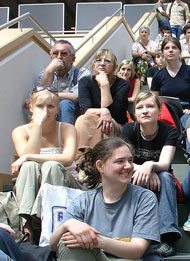 The role of the Center, together with the chairmanship
(Präsidium)
and the faculties, is to develop and implement a common strategy for the Viadrina. These strategies are to be communicated to all institutions within the university. Moreover, a Controlling system is to be established in order to monitor the individual implementation steps.
The Center works directly with the president.
Furthermore, the Center is supposed to communicate between administration and the universities' leadership and offer a reliable knowledge management system.
The departments which belong to the Center have, next to the faculties and the central institutions of the university, an exposed strategic importance for the European-University. These are due to their specific profil and focus: