Recognition of mandatory Internships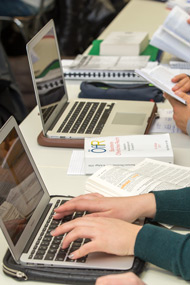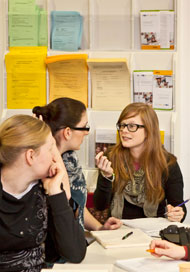 Recognition of Internships
The Career Center is responsible for the recognition of compulsory internships. The procedure for the recognition of compulsory internships described bellow is available for students studying at the Faculty of Economics (e.g. IBA), for the students of Cultural and Social Sciences and for the students studying at the Faculty of Law. Students of the Master of European Studies should consult their program coordinator before addressing us.
For Erasmus-Students we can unfortunately not acknowledge any internship because this is not a part of the agreement with our partner universities. If you plan to do an internship, please have it acknowledged at your home university.

In order for your internship to be acknowledged, please follow these instructions:
Please log-in our online-form: The username is your Viadrina password (euvxxxx) and the correlating code word.
Please fill out part I and part II and press the button "send" (Keep in mind that you cannot close the form and return later to your data).
Our online-form creates now a pdf of your data. Please, save this pdf on your computer for your documentation or print it out. (Recommendation: print the report, sign it and scan it. You can upload the scan in the next step in order to confirm your information.)
In the following step you can
- write us an individual note
- upload documents or internship references.
Please proofread everything. Any change necessary? Then you can return to the input mask. If everything is ok you can send us the report.
Have you send us your personally signed report? Have you send us an internship reference OR the report with the signature and stamp of the company/institution where you have done your internship? If anything is missing you can hand in the documents personally in the Career Center (AM 138), post it or e-mail it to praktikum-wiwi@europa-uni.de or praktikum-kuwi@europa-uni.de or praktikum-rewi@europa-uni.de

If you have any questions concerning the internship please contact us.