International partner schools / BIDS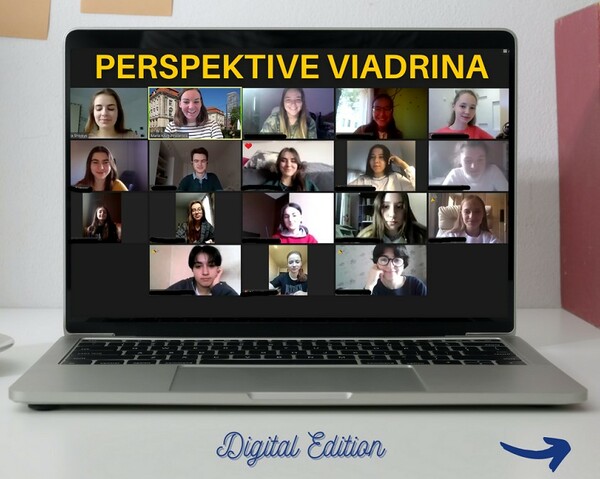 From
7th – 11th of November 2022
we are planning our
2nd edition of our digital BIDS Schnupperstudium
at Viadrina. You can look forward to interesting lectures and workshops, important information on how to study at Viadrina and in Germany and informative and funny intercultural sessions.
You can simply register
HERE
until
31st of October 2022
, 23:59h (CET).
Read about what our
participants from last year
are saying and let yourself get convinced.
In 2008, the Federal Foreign Office of the Federal Republic of Germany launched the partner school initiative "Schools: Partners for the Future" (PASCH) with the aim of intensifying cooperation with schools abroad and establishing German as a foreign language as an integral part of the curricula in the respective countries. The "Support Initiative for German Schools Abroad and Partner Schools" (BIDS), which is organized by the German Academic Exchange Service (DAAD), forms an essential part of the PASCH initiative.
The BIDS project strengthens the cooperation of the universities with German schools abroad and language diploma schools. Among other things, the DAAD also supports our university's own BIDS project "Perspective Viadrina". As part of this, we cooperate in particular with schools abroad and language diploma schools in Armenia, Bulgaria, Poland, Russia, Ukraine and Uzbekistan.
In the new funding period 2022-2024, we are working closely with our partners from the Brandenburg Technical University (BTU) Cottbus-Senftenberg in the development phase of the joint project BB-BIDS, which has existed since 2019.
What does "Perspektive Viadrina" offer me?
Trial studies
As part of the "Perspective Viadrina" we do not only visit schools in Armenia, Bulgaria, Poland, Russia, Ukraine and Uzbekistan and present the European University Viadrina there - we also invite pupils to Frankfurt (Oder) once a year, so that they can personally inspect the Viadrina.
Since 2008 we have been welcoming around 20 students to our university every year, who are in their last years at PASCH schools. During a varied introductory week, the prospective high school graduates have the opportunity to personally experience everyday life at our university and to find out about the diverse range of courses offered by the Viadrina on site.
We offer students the opportunity to:
discover the university campus and the two cities of Frankfurt (Oder) and Słubice
attend academic courses
meet Viadrina students
meet students from all over the world at International Day
participate in an intercultural workshop or writing workshop
take a day trip to Berlin.
For the duration of the trial study week, the prospective students are accommodated in the student residence. The European University Viadrina bears the travel, subsistence and accommodation costs of the introductory course.
The next digital trial course will take place from November 7th - 11th, 2022. You can simply register HERE until 31st of October 2022, 23:59h (CET).
Perspective Viadrina | Flyer 2022
we have put together impressions of the first digital trial course in 2021 for you
you can find impressions of the trial studies in 2022 in the field reports
we have put together some impressions of the trial studies in 2019 here
you can find impressions of the trial studies in 2018 in the field reports
Click here for the photo gallery of the trial study weeks at the Viadrina over the years
Impressions from the trial studies 2022
In June 2022, after more than two and a half years, we finally received visits from students from German schools abroad and partner schools.
The 12 students from Armenia (Gyumri and Yerevan), Bulgaria (Burgas, Pernik, Ruse, Stara Zagora) and Poland (Wroclaw and Leszno) were able to get to know the European University Viadrina, Frankfurt (Oder)/Słubice, Brandenburg and Germany as part of the BIDS trial study week "Perspektive Viadrina" and find out about studying in Germany.
Some students have written great testimonials about the trial study week at the Viadrina – you can read them here.
Please click on the photo to go to the TikTok video.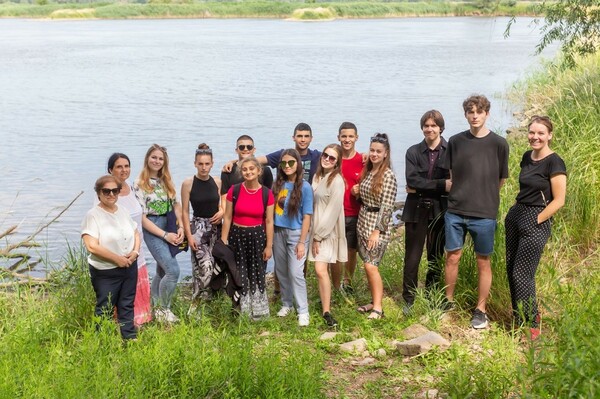 We would like to thank you for the wonderful week together and hope to welcome you soon as students at the European University Viadrina. A heartfelt thank you also goes to the two accompanying teachers from Burgas (Bulgaria) and Yerevan (Armenia).
Also in 2023 we are looking forward to motivated students from PASCH schools from Armenia, Bulgaria, Poland, Russia, Ukraine and Uzbekistan who would like to experience the trial study week at the Viadrina live.


Scholarships (during studies)
With the help of BIDS, graduates of PASCH schools are supported in their transition to studying in Germany. An important basic requirement for graduates from PASCH schools from the targeted program countries to start their studies and successfully complete their university education is the ability to finance their studies and life in Germany. In order to make it easier for particularly high-performing PASCH graduates to start their studies in Germany, the instrument of motivational grants is used.
These motivational grants are awarded to graduates of language schools and German schools abroad and are aimed at students in their first year at university.
The European University Viadrina in Frankfurt (Oder) offers numerous other scholarships. You can find more detailed information about the Viadrina scholarships and the application requirements on our scholarship page.
Fact-finding trips
In order to provide extensive information about the European University, we and our students, the so-called international Viadrina ambassadors, travel to the schools and present our Viadrina. Since September 2008 we have visited numerous partner schools in Bulgaria, Georgia, Kazakhstan, Kyrgyzstan, Poland, Romania, Russia, Slovakia, Tajikistan, Turkey, Ukraine and Uzbekistan.
Furthermore, we are represented at various education fairs, where you can meet us personally and ask your individual questions about studying at the Viadrina.
Information for teachers
Are you a study and career counseling teacher and need information material for your school? Please contact us and we will send you what you want. Or would you like to see the Viadrina for yourself during a stay in Germany? We are happy to welcome you.
Are you planning a class trip to the Berlin/Brandenburg region and would like to show your students a German university? You and your students are always welcome at the Viadrina. Please contact us.
Have you heard about the partner school project "Perspective Viadrina" and would like to know how your school can participate? Please contact us.
Advice and support
In addition to general study advice, there is also a special contact person at the Viadrina for students from German schools abroad and language diploma schools. She will help with all questions about degree programs, applications, scholarships, etc.
Contact: Maria Krug-Firstbrook
We also provide intensive support to foreign students during their studies. If you have any questions or difficulties, you can always contact us.
BIDS Newsletter
In 2021 we launched a BIDS newsletter, which is sent out monthly and provides information on important topics such as application, financing and accomodation, as well as presenting our study programs.
You are welcome to sign up for our BIDS newsletter here.
All issues will also be gradually posted here for retrieval
The issues from 2021 can be found in our archive here
With our BIDS newsletter, we launched the
Penfriend project
. If you are interested in studying at the Viadrina and perhaps already have specific ideas and questions about specific study programs, we will be happy to put you in touch with a suitable Viadrina student who can answer all your questions personally.
Click
here
to register for our Penfriend project.