Before your Erasmus+ internship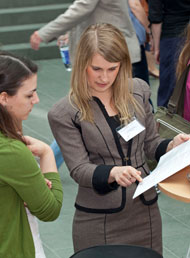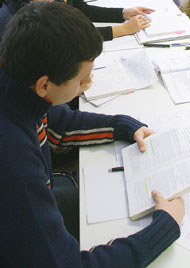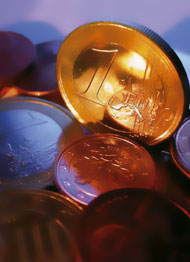 Erasmus+ documents
If your planned internship abroad conforms with the Erasmus+ support criteria and your internship provider satisfies the EU Commission's quality criteria, you will receive the following documents by e-mail:
The Grant Agreement regulates the financial support for the internship together with your rights and duties. The support is paid in 2 instalments: 80% before the internship begins and after receipt of all documents and 20% after all proof and reports have been provided after the completion of the internship.


The Learning Agreement for Traineeships is a contract signed by you, the internship provider and the person responsible for internships at the university.
Both documents have to be signed and submitted before your internship starts.
You will also receive the Erasmus+ Students Charter which details the rights and duties of students participating in Erasmus+.
OLS language test and OLS language course
As the EU Commission wants to measure the improvement in your language skills during your stay abroad, you are required to take an online language test in the relevant language before and after your internship – as long as this is not your native language. If you mainly work in your native language but you can speak the local language (but not at C2 level), you have to take a test for the local language. To date there is Erasmus+ Online Linguistic Support for the languages CZ, DA, DE, EL, EN, ES, FR, IT, NL, PL, PT, SV. You will receive access data for OLS language support with your Erasmus+ documentation by e-mail.
You can also take part in an Online Language Course using this system. Please send us an e-mail if you are interested. If you are graded lower than B1, the system automatically sends you a license for the language course.
Insurance cover
It is essential that you take out sufficient insurance cover before your internship begins. We strongly recommend that you take out international health insurance. All Erasmus+ interns are required to provide proof that they are insured against accidents at work and against damage which they themselves have caused (accident and liability insurance). You can either insure yourself privately, through your parents or through the German Academic Exchange Service Group Insurance. You have to provide proof of insurance together with the Grant Agreement.