Application documents and procedure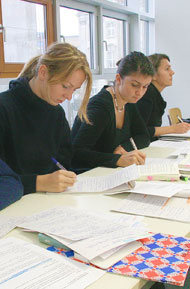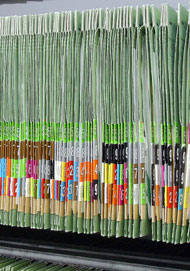 You can submit your application for Erasmus+ support for your internship at any time – but at least 4 weeks before your internship starts – to the Career Center (AM 138). Late applications cannot always be accepted.
The following documents are required:
a completed and signed application form


a letter of motivation (1 to max. 2 A4 pages in German or English)


a CV (in German or English) with photo


the agreement of the internship provider, e.g. contract, e-mail etc. (can be supplied later in the case of graduate internships)


a transcript of grades: printout from the HIS portal. Master's students can provide a copy of their previous degree


proof of language skills in the relevant language (excerpt from your study book showing language courses provided by the language center or, if applicable, other certificates. If you do not have proof of your language skills you should have your competence evaluated with the help of the German Academic Exchange Service language certificate form (English/French/Spanish – further languages can be found online) at the relevant language center department


your current degree course registration document


for international students who are carrying out the internship in their home countries: proof of main residence in Germany during your studies
What happens after I apply?
If your application corresponds with the conditions for funding, we then take your letter of motivation and course grades into account. You will receive your approval from us by e-mail together with the Erasmus+ required documents and other relevant information.