Cancellation / extension of the Erasmus+ internship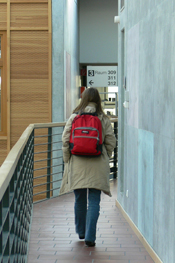 The Career Center assists you during your internship abroad. You can contact us at any time if you have questions or difficulties or if you are unhappy with your internship.
Extension of the Erasmus+ internship abroad.
You can apply by e-mail for an extension of your Erasmus+ internship up to one month before the end of your internship. The financial support will be paid corresponding to the new period of time but for no longer than 150 days (see support rates).
Early cancellation of your internship
Please contact us if you want to shorten your internship or want to cancel it. If you want to shorten your internship, please submit the supplement to the Learning Agreement signed by yourself and your internship provider. We will calculate the new amount of financial support and, if necessary, request you to repay the amount overpaid.
If you have not completed the minimum period of 60 days due to personal or family reasons you have to repay all of the financial support received up to that point. This does not apply if you have a certificate from your doctor, in cases of force majeure, or if the German Foreign Office recommends you to leave the country urgently.