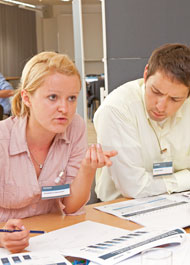 For new students
AStA holds office hours for WLAN assistance in Room K-53 of the university's main building, which is in addition to the help pages of the IKMZ. Current information about the AStA office hours can be found on the AStA website and on the door of HG K-53.
For returning and continuing students
For our international students
For families
AStA Shop
Affordable office supplies and university apparel are available for purchase in the AStA Shop.  In addition, the AStA Shop issues International Student Identity Cards, offers printing and fax services, and is a location where employment information, living information, and used textbook information may be found.