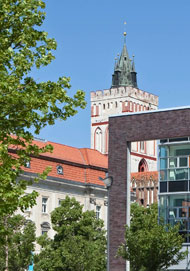 International Academics
You are from a university abroad and have decided to teach at the European-University Viadrina for a certain period of time.
International Doctoral Students
You are planning to do a doctorate? The European-University Viadrina offers excellent working and research conditions for young scientists.
Viadrina Academics
You are from the the Europea-University Viadrina and you are interested in teaching at one of our partner universities within the Erasmus Program.