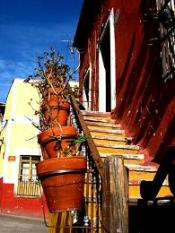 Some of our partner universities offer you housing in dormitories and may also help you find other housing options. You will get the necessary information on the webpages of the partner universities.
While abroad, please pay special attention when looking at housing offerings from real-estate agents. It would be best to take with you someone who is very knowledgeable in both the local language and customs to sign your rental agreement. Some universities offer a so-called "buddy", "mentor" or "tutor program," which enables you to ask a local student for help with finding housing.
You can find on Facebook many different groups about the partner university, city and country. These groups often address housing questions and rooms are also directly offered. You can find more information on housing abroad in the reviews of former exchange students.