COST Action 15221: WeReLaTe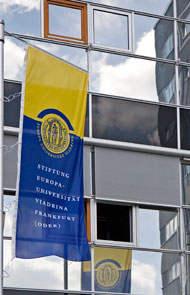 COST Action CA15221 Advancing effective institutional models towards cohesive teaching, learning, research and writing development


Dr. Katrin Girgensohn is Vice-Chair of the COST Action CA15221. It addresses the challenge of creating synergy among the increasingly more specialised and centralised supports for four key higher education activities - research, writing, teaching and learning - which frequently fail to capitalise on their shared territories and common ground. In many institutions, central support for these four areas continues to grow, repeatedly in a reactive rather than strategic manner, in the form of sometimes overlapping programmes or activities, centres, institutes and other units. This responsive growth, often influenced by external forces, can result in the goals, structures and services of these central supports being less than optimal. Equally, what contributes to success, productivity and quality of outcomes, across research, writing, teaching and learning, can remain tacit, ill defined or indeed invisible. This Action addresses the dearth of professional conversations and research around the shared territory of support for, and development of, these four areas. Such dialogue and research, across units and institutions, will illuminate intersections and contribute to institutional transformation based on complementary, coherent and integrated provision.
Further Information on COST Action CA15221
The Center for Key Competences and Research-Oriented Learning hosts the training school 2017 of COST Action CA15221.